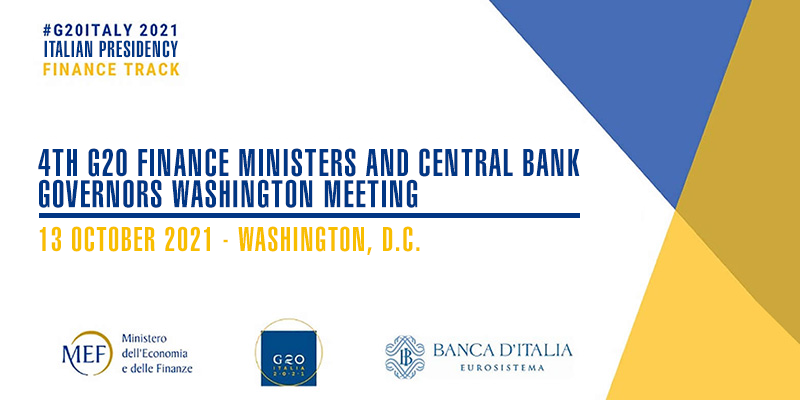 On Wednesday 13 October 2021, the G20 Finance Ministers and Central Bank Governors (FMCBGs) met for their fourth official meeting under the Italian G20 Presidency. The meeting was organised in Washington on the occasion of the International Monetary Fund's (IMF) – World Bank Group's (WBG) Annual Meetings.
The result of their discussions is detailed in the official Communiqué, issued at the end of the meeting.
Further information on G20 website and on the event page.
13 October 2021: Communiqué - G20 Finance Ministers and Central Bank Governors
Annex I - Fourth Progress Report on the G20 Action Plan
Annex II - Reports and Documents Received
Video
Press Conference of the 4th G20 Finance Ministers and Central Bank Governors Meeting